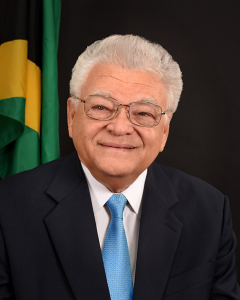 The Honourable Karl Samuda, CD
Minister Without Portfolio
Welcome to Jamaica's official website for the Programme for International Student Assessment (PISA). The Ministry, and by extension Jamaica, is pleased to participate in the 2021 cycle of PISA. We are positive that our participation in such an esteemed programme will equip policy makers in this country to garner useful and relevant information to shape the way forward for our education system.
It is indeed true that anything is possible with PISA, as several countries have been able to use the data they obtained from their participation to effect the necessary change for education reform. We have no doubt that our students, parents, teachers and all administrators will partner with us and use this website as a tool to access relevant information. Thank you for visiting the website, best wishes and God bless you all.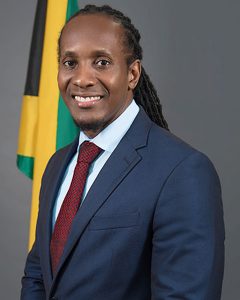 The Honourable Alando Terrelonge
Minister of State in the Ministry of Education, Youth and Information
Thank you for visiting the official website for the Programme for International Student Assessment (PISA), specially developed by the MoEYI to provide in-depth information to students, parents and teachers. The Ministry has observed the changes taking place around the globe in information and communication technology, and believes that no child should be left behind in these advancements. Through the infusion of these innovations in teaching and learning, we seek to stress the relevance of technology, as well as focus on the different learning types of students.
The website allows the use access to sample questions and reports from previous PISA cycles, videos, audio and written content for students, teachers, and parents. There is also a section specifically for Frequently Asked Questions, which will clarify questions that you want answered about PISA, as well as the important dates for key implementation activities. "We have danced a yard, now Jamaica will dance abroad!" Join with us as we evaluate our education system and show the world what Jamaicans can do.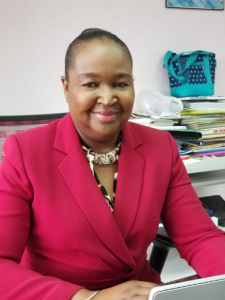 Grace McLean, OD,PhD
Permanent Secretary (Acting)
It is with great pleasure that I welcome you to the MoEYI's PISA website. The MoEYI views education as a partnership between the students, parents and the school community. Every decision we make is aimed at improving outcomes for our students. We strongly believe in the importance of our teachers, parents, and administrators collaborating and communicating openly and frequently.
In an effort to fully apprise you of our upcoming participation in PISA, this website gives you access to interactive products that allow you to retrieve pertinent information about PISA. Our PISA Management Team is a committee of hardworking individuals who coordinate the implementation activities for PISA. Theirs is the task to continue the dialogue with all stakeholders and keep the conversation regarding PISA going. If you have questions or concerns, please do not hesitate to contact us. Best wishes!
PISA Management Team
Ministry of Education, Youth & Information
Thank you for visiting the MoEYI's special Programme for International Student Assessment (PISA) website. We are 100% dedicated to helping our students perform at their best in all our assessment and so we are providing additional resource information online that will be easily accessible to parents, teachers and students in their preparation for PISA.
We want to ensure that you have all the information in one place at the click of a button. All important dates are included, as well as sample questions and questionnaires and audio visual content about PISA. You can also send us your comments, questions and suggestions regarding PISA by using the numbers listed on our contact page. The MoEYI's PISA Management Team is ready and eager to assist all stakeholders in preparing for PISA 2021.